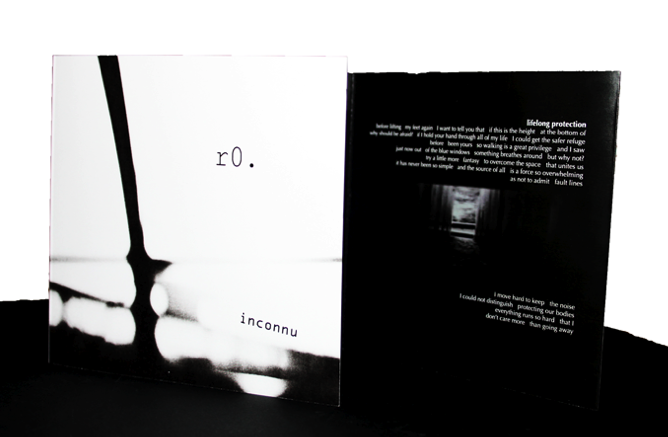 inconnu
audio installation with:
soon we'll find ourselves into the whales
the cracks between your walls and everything within
meadowland
still dark outside
where are the guys?
lifelong protection
produced and recorded by r0.
music, text and photography by r0.
A simple audio collection with a part of personal installation and exhibition,
proudly selfproduced and listenable as cd or vinyl.
Actually not on sale.
r0.